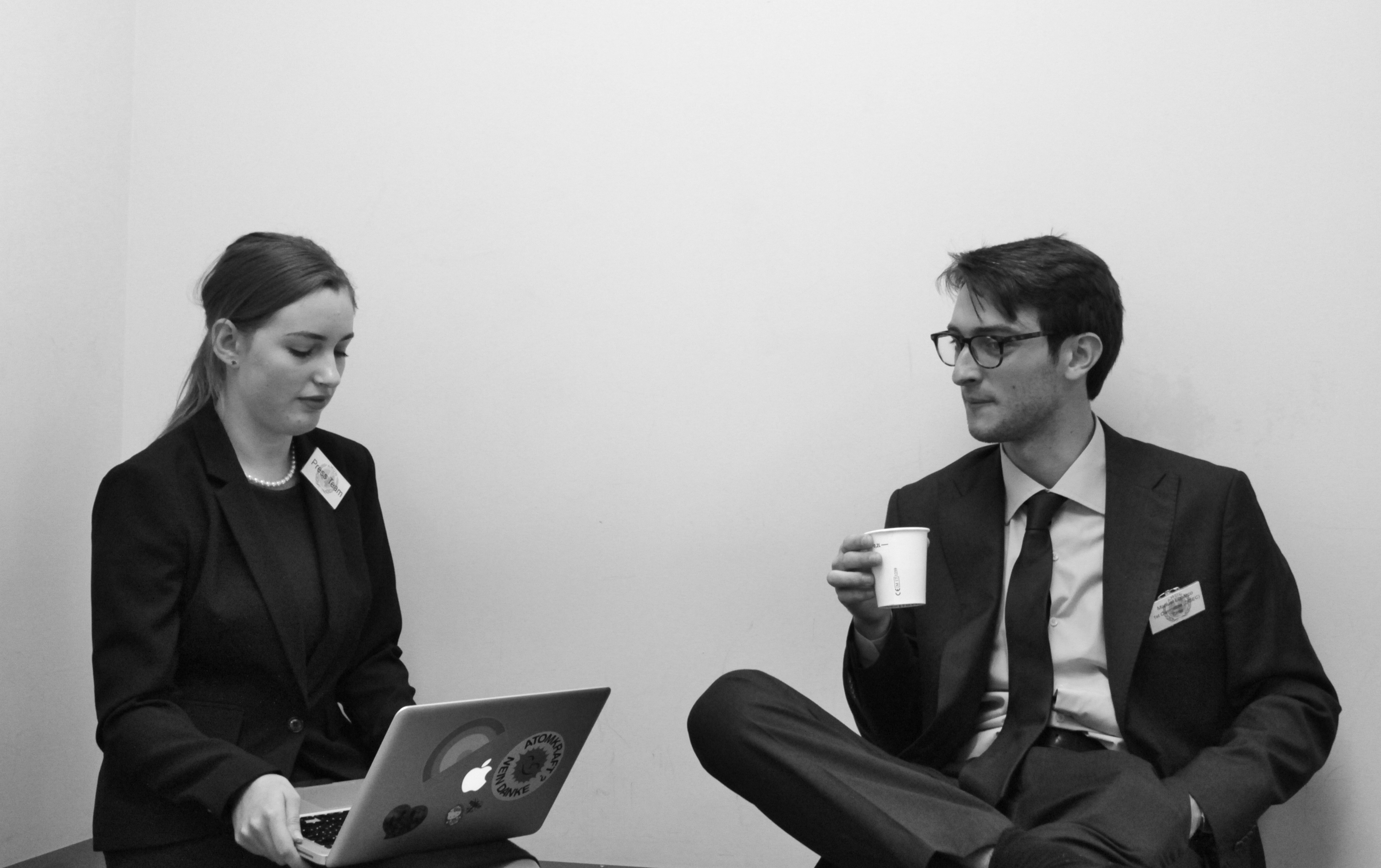 In today's interview the Press Team was finally able to have a little talk with the lovely, espresso-loving, single Italian, who also happens to be the PGA of this year's AMUN conference. Manuel Loparco, 21 years young gave us the answers to some burning questions:
First of all, where are you from?
"I am from Rome, Italy."
How many times have you participated in MUNs?
"I have participated many times! I don't recall the exact number, I'd say around eight times."
Is this your first time being the PGA?
"It is not, I've been PGA in RIMUN, which is the conference that I worked on last year until this March."
Have you been to Hamburg before?
"Yes, I have been here for New Year's visiting with my friends, the Conference Manager and the Deputy Conference Manager."
Did you like it here?
"Yes, I love Hamburg. I love the City Hall and the tour that we had the other day. I think it's a very beautiful city!"
What do you like about MUNs in particular?
"About MUNs I like the opportunity to make friends and really connect with people from around the world. It widens your horizon and expands your view on the world and makes you more confident. You learn public speaking and all sorts of stuff about international politics. I think it's a very complete all around experience that helps you in a lot of ways."
Do you remember your first experience with MUN?
"Yes, of course! I was the delegate of Japan and it was in Rome. I remember that I felt overwhelmed when I saw the foreign students for the first time. They were more prepared than me but I tried to improvise and participate in the discussions with the knowledge that I had, which was smaller than the others'. But still I had a very good time, and I learned to be better prepared the next time so that I had more 'weapons' to win the debates."
How did you get involved with the AMUN Executive Team?
"I was not a proper part of the executive team. I didn't do much really. I feel kinda bad taking the credit. When you see the PGA, you think he worked pretty hard but I didn't, the others did the hard work. I am a friend of Shari (Deputy Conference Manager) and Marvin (Conference Manager) so when they called me and said that they were looking for a PGA, I was ready to go for it right away. This will be my last conference ever; so I was really happy that I had the chance to do another one."
What do you think of the Opening?
"I think it was great! The place was amazing and the guests were really interesting and fun! All of them, from Herr Herzberg to Carola Veit – the President of the Hamburg Parliament -, who is a very important person in Hamburg, and Richard Yoneoka – the Consul General of the United States. He delivered a very charming speech about MUNs and the way they introduce you to international politics. And also everyone else's speeches were amazing, too."
How did it feel to be up there at the Opening Ceremony? How did it feel to be so powerful?
"(laughing) Yeah, it was a really big chair, I have to say. It felt almost like a throne, it was a bit overwhelming, a bit too much. But it was a lot of fun, I just have fun being the host and introducing other people, it was nice!"
Many delegates want to know if you are single?
"If I'm single? (laughing) Oh, I am, yes, the answer is yes!"
What are your favorite punishments?
"Alright, I think I like the "giving birth – one" very cathartic. The singing, I love the singing! We had some really creative punishments. Yesterday we had a person who had to listen to music with headphones and had to hum it and the other person had to guess the song. That was a really creative punishment!"
Who is your AMUN Executive Team crush?
"Marvin."
Coffee or tee?
"Coffee! I'm Italian, coffee has to be the answer. Usually espresso."